BookBildr for Education allows group plan owners to order professionally printed copies. This option is not available for student accounts to avoid potential issues with unauthorized charges.
IMPORTANT: you can only order printed copies if the book project has 16 pages or more.
To order printed copies of student books, ask your student to use the sharing feature to send you his/her book. Refer to this tutorial for information about sharing books.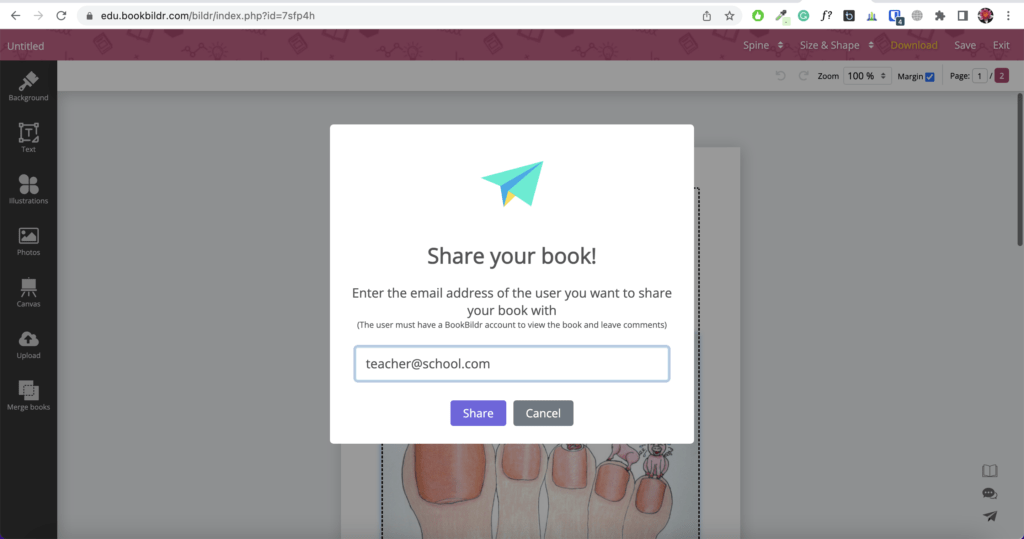 Once you receive the URL of the book project, click on it. Make sure you're logged in to your group plan owner account.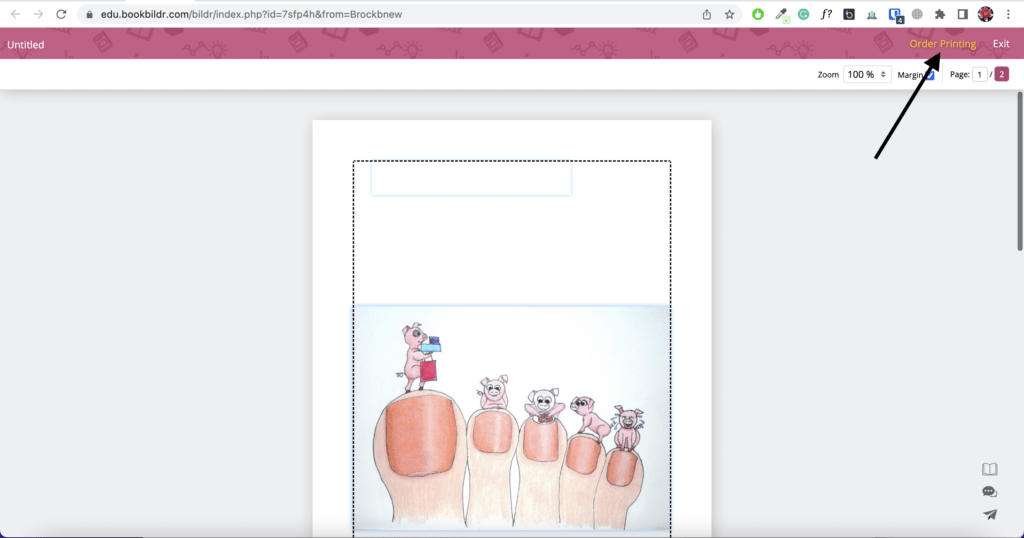 The book project will open and you'll see a yellow link "Order printing" in the top toolbar.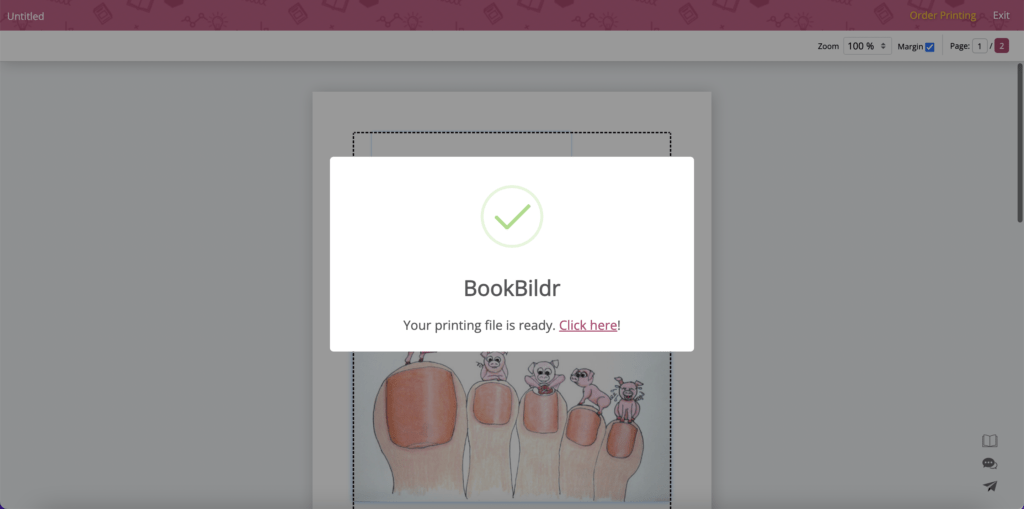 Click on it and wait for BookBildr to generate the file and then click on the "Click here" link. The checkout page will open and you'll be able to choose the format to print.