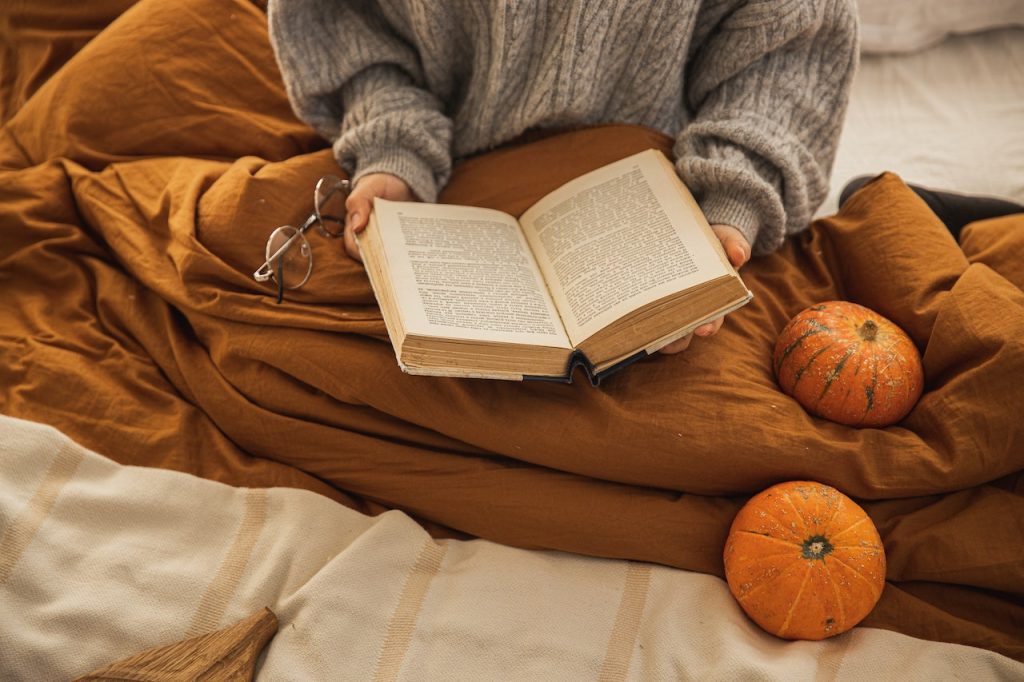 As Thanksgiving approaches, it's the perfect time to inspire your middle and high school students to explore the themes of gratitude, family, and tradition through creative writing. Encouraging students to craft their very own Thanksgiving books can be a meaningful and engaging project for Language Arts classes. To make it even more exciting, head over and create an account on BookBildr for Education, a platform that allows students to turn their stories into beautifully illustrated books and even order professionally printed copies for their school. Let's dive into these turkey-tastic writing prompts!
1. The Unlikely Thanksgiving Hero
Write a story about an unexpected hero who saves Thanksgiving. What challenges do they face, and how do they overcome them?
This prompt invites students to explore the theme of resilience and the idea that anyone, regardless of their background or circumstances, can play a crucial role in making Thanksgiving special.
2. A Time-Traveling Thanksgiving
Imagine celebrating Thanksgiving in a different era or time period. Describe the customs, food, and celebrations of this unique Thanksgiving adventure.
Encourage students to research historical Thanksgiving celebrations or even imagine futuristic ones, adding an element of time travel to their storytelling.
3. The Talking Turkey
One Thanksgiving, the family turkey gains the ability to talk. What does the turkey have to say about the holiday and the dinner table?
This humorous prompt allows students to explore the holiday from a unique and entertaining perspective.
4. The Thanksgiving Recipe Book
Create a recipe book for a unique Thanksgiving feast. Include not only the recipes but also stories and traditions associated with each dish.
This prompt combines writing and culinary creativity, encouraging students to invent their own Thanksgiving recipes and stories to go with them.
5. A Thanksgiving Time Capsule
Write a letter to your future self, describing what you are thankful for this Thanksgiving. Imagine opening the letter years later and reflecting on your gratitude.
This reflective prompt encourages students to explore the deeper meaning of Thanksgiving and consider what they value most in their lives.
6. The Thanksgiving Parade Adventure
Describe a thrilling adventure that takes place during a Thanksgiving parade. How do the characters' experiences reflect the spirit of the holiday?
This prompt invites students to infuse the excitement of a parade with the values and traditions of Thanksgiving.
7. The Gratitude Journal
Imagine keeping a journal of gratitude throughout the month of November. Write about the things you are thankful for each day, and reflect on how this practice changes your perspective.
This prompt encourages students to engage in a real-life exercise in gratitude and reflection, which can have a profound impact on their writing.
Bring Your Thanksgiving Stories to Life with BookBildr for Education
After your students have crafted their Thanksgiving stories, why not take their creative endeavors to the next level with BookBildr for Education? This fantastic platform allows students to transform their written works into professionally designed and illustrated books.
BookBildr not only makes the book creation process easy and fun but also offers the option to order professionally printed copies. The best part? BookBildr prints in the USA, Canada, Australia, UK, and France, making it a convenient and accessible option for schools worldwide.
Imagine the pride and sense of accomplishment your students will feel when they hold their very own printed Thanksgiving books in their hands. It's a tangible way to celebrate their hard work and creativity.
This Thanksgiving season, consider incorporating these creative writing prompts into your Language Arts curriculum and introduce your students to the world of book creation with BookBildr for Education. Together, you can capture the spirit of the holiday through the power of storytelling and share those stories in professionally printed books for the whole school to enjoy.
Happy Thanksgiving writing, teachers!